THE IMPORTANCE OF SEX TOY CLEANERS AND Lubricants
When it comes to intimacy, the quality of products we use matter just as much as the pleasure of the moment we seek. They must fulfill not only a functional need, but also enhance the sensual experience we wish to delight in. They should entice and indulge our senses. They should fuel our passion for pleasure and spark our curiosity to explore our deepest desires with trust & confidence.
JO® products are formulated with the world's highest quality ingredients & held to the highest level of manufacturing practices.
Discover the Lubricants Discover the Toy Cleaners
10% DISCOUNT ON ALL JO AND DONA PRODUCTS*
* limited-time only: from April 25 to May 8
Cleaning Sex Toys.
Not cleaning your sex toys properly after use, whether you share them or not, isn't good for your toy collection. Over time, it can become too gross to use or cause damage to the toy. If you or your partner do have an STD to think about, the virus or bacteria may hang around on your sex toy. Technically STD's can't live too long outside the body, but it's not a risk you should take. And dirty sex toys aren't something you want near your vulva, anus, or penis.
For toys you can't sterilize, use a sex toy cleaner. This is a very simple solution that can effectively clean a toy when you want more than soap and water. Spray it all over your toy, paying special attention to bends, folds, cracks, and crevices. Wipe your toy with a dry cloth. If you're feeling extra cautious you can do this and use soap and water, too, but it's not necessary.
Regular and quick cleaning of your sex toys should not be ignored whether you're sharing with a partner or not. Proper cleaning of your sex toys keeps you healthier and extends the life of your toy, as long as you follow the manufacturer's instructions. Sex toys can be a wonderful way to play with a partner whether they have an STD or not, but not protecting yourself or keeping your toys clean can lead to nasty infections and other potential health problems.
Bron: JackandJill.com
10% DISCOUNT ON ALL JO AND DONA PRODUCTS*
* limited-time offer: from April 25 to May 8
Hybrid
lubes
great lube that is
safe to use with
silicone sex toys
---
Hybrid lubes contain either water silicone or water and oil in different percentages, which brings together the benefits of both ingredients while also creating a unique silky smooth and creamy texture. Hybrids might not be as thick as a pure silicone or oil lube, but creamier than water-based lubes, which cuts down drastically on friction. Hybrid lubes are loved by all types of people for all types of sex and can even be used with high quality silicone toys, unlike their pure silicone siblings. JO Hybrid Lubricant delivers the world class, long lasting glide of JO Premium Silicone with the convenient cleanup of JO H2O Water Based.
Benefit from a 10% DISCOUNT on all SystemJo & Dona products
from April 25 to May 8th 2022
BUY System Jo
BUY DONA
10% DISCOUNT ON ALL SYSTEM JO AND DONA PRODUCTS limited-time only: from April 25 to May 8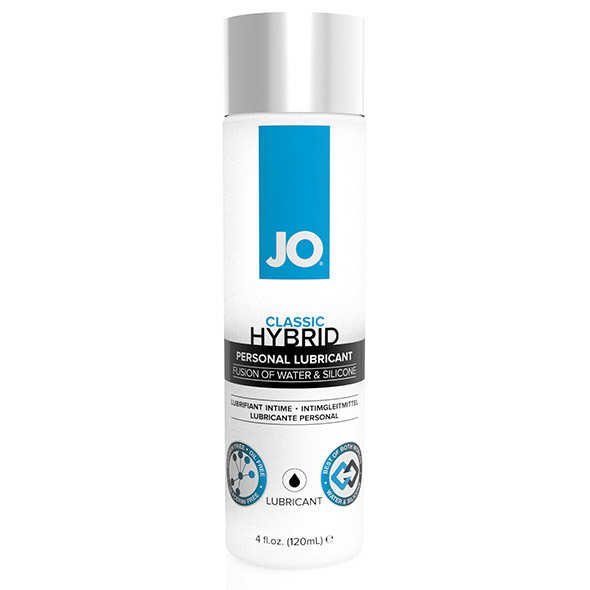 Classic Hybrid Lubricant
Made from only the highest quality pharmaceutical grade silicone and other pure ingredients. Experience the feeling of a silicone lube in a special formula that rinses off easily just like a water-based lube.
buy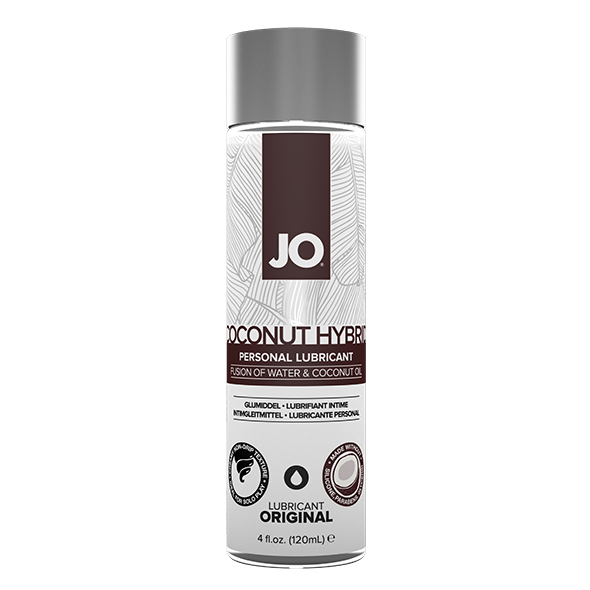 Silicone Free Hybrid Lubricant Coconut
A coconut-infused lubricant offers a creamy texture that includes the best of both worlds. A fusion of coconut oil and water, unlike anything else available on the market.
buy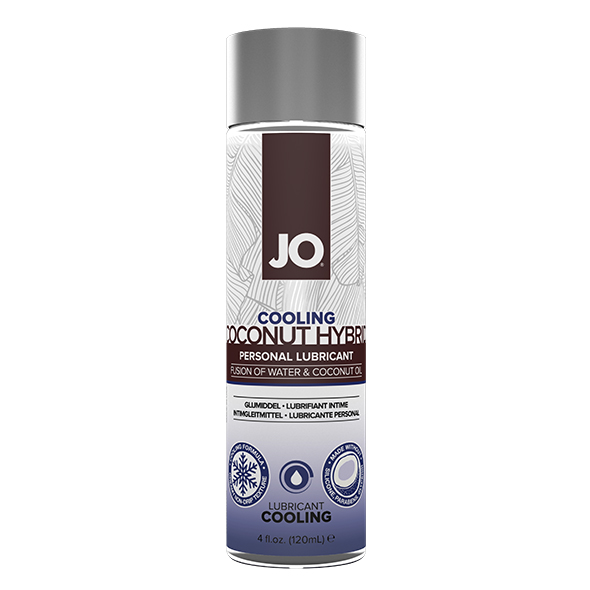 Silicone Free Hybrid Lubricant Coconut Cooling
A personal lubricant designed to supplement the body's natural lubrication. The silky smooth texture and delicate coconut aroma provide the perfect bedroom addition for an intimate escape.
buy
Cocktails
have a drink
on me.
The time is always right for a cocktail with these delicious classic flavors. Alcohol free without compromising flavor, mix these into your routine for a tasteful adventure! Available in Mojito, Pina Colada, and Sex on the Beach. Available in 3 delicious flavors!
have a drink
JO AGAPé
JO® AGAPÉ (pronounced ah-gah-pay) is a personal lubricant designed to mimic natural lubrication. This new and improved water-based formula is free from glycerin, glycol and parabens; ideal for individuals who are ingredient driven in their purchases. Plus the incredibly light formula provides a delicate glide that feels as smooth as silk. A must try product!

Toy friendly, Compatible with Natural Rubber Latex and Polyisoprene
Paraben, Glycerin, and Propylene Glycol Free.
Silicone free and oil free
pH balanced formula.
Mimics the feel of natural personal lubrication.
No stick or tack, Cleans easily with water
Available in:
ORIGINAL
,
WARMING
&
COOLING
Available in: 1 oz, 2 oz, 4 oz